Stanbic Zambia has extended a congratulatory message to the Zambian President and his team on the significant milestone towards enhanced home-grown economic reforms through the securing of the Board approval from the IMF for an extended credit facility.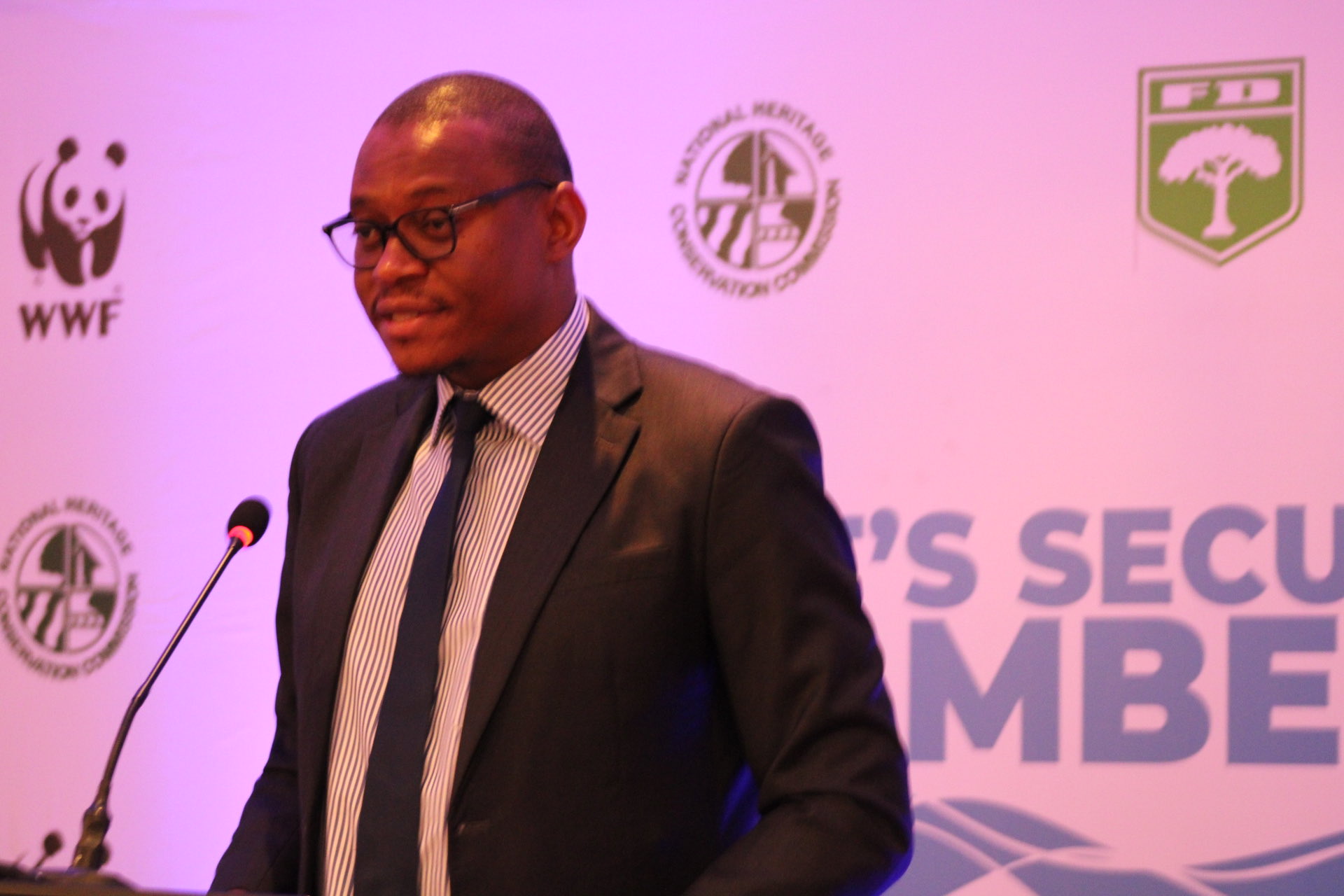 "Allow me to congratulate the President of the Republic of Zambia Mr. Hakainde Hichilema and indeed the Government of the republic of Zambia for working tirelessly to enhance the home-grown economic reforms by securing the IMF Board approval of the 3-year US$ 1.3 Billion Extended Credit Facility arrangement", said Stanbic Zambia CEO Mwindwa Siakalima at an media event his bank cohosted at the Southern Sun Hotel with WWF Zambia on 1st September 2022 in Lusaka.
Chief Executive Mwindwa who also serves on the Bankers Association of Zambia further stated that "this was indeed exciting as getting on this program will assist in restoring debt sustainability, create fiscal space for the much-needed social spend and strengthen Economic Governance".
The allocation of the ECF from the IMF the next piece in the economic jig-saw puzzle that private sector has been closely watching. Speaking to this author in Cape Town South Africa at the May 2022 Mining Indaba, Mwindwa stated that "the potential to grow will not be Government doing iit all alone. Government has laid the platform". Furthermore, "It is up to the private sector through the PPDF" to come to the table and assist. As financiers, the bank will play an important role such as advisory and providing finance for initiatives".