LUSAKA, ZAMBIA – Like insurance, savings provide a buffer against unforeseen events, ensuring growth is sustainable. Aside from this, savings can also be a useful source of capital for entrepreneurs or act as a tool to secure a better life for you family.
October 31 2020 marks International Savings Day – also referred to as World Thrift Day. The day was established in 1924 by Professor Filippo Ravizza at the first ever International Savings Bank Congress (World Society of Savings Banks) in Milano, Italy.
Aside from improving financial literacy, one of the day's main objectives is to encourage more people to take up formal financial services, raising the rate of financial inclusion.
Zambia has in the last decade or so intensified its push to achieve universal financial inclusion, demonstrated through the launch of the National Financial Inclusion Strategy 2017-2022 (NFIS) and various financial literacy initiatives like Financial Literacy Week.
The NFIS was developed with support from the World Bank to create a road map for Zambia in its quest to raise the level of financial inclusion from 40 percent to 80 percent by 2022.
Financial inclusion and savings
At face value, the extent to which financial inclusion is intertwined with effective savings may not be readily apparent. However, there is strong evidence to suggest that effective saving is inextricably linked to financial inclusion. This was clearly illustrated by the capability survey report which was published last year alongside the NFIS 2017-2022.
Data from the survey showed that Zambians with low financial literacy tend to be less financially included thus generally rely solely on their limited earnings for their day to day financial needs including investments thereby restricting growth. This leaves them open to negative shocks like commodity price increases or economic recessions which will almost inevitably happen since they are found in the natural economic cycle.
Why save?
Savings can act as a shield against unforeseen financial challenges, a source of capital for business or secure a comfortable future for an individual or their family.
The precariousness of living hand to mouth have been aptly demonstrated with the outbreak of COVID-19 which has had a telling effect on the local economy leading to thousands of job losses across various sectors.
However, with effective savings, one can accumulate enough money over a period of time to sustain them comfortably for a couple of months while they get back on their feet.
As such, it can be said that it is necessary for people to adopt a Month-Bank approach as a saving strategy. A Month To Bank approach is a saving strategy where the individual saves money in such a way that they accumulate enough funds in their account to sustain them for a set number of months in the event their salary is delayed or they are out of employment.
A loss of income does not have to mean loss of basic needs like sustenance and shelter.
The bank's role
A culture of saving is something Stanbic Bank Zambia has been advocating for some time now through its various platforms and we have encouraged other players to do the same.
Financial institutions must do more to create an environment where every Zambian can save and invest in their future. It's all about giving every citizen a chance at a better life. Whether you are saving for education, business or a dream wedding, it is the responsibility of banks and other financial institutions to facilitate that.
At Stanbic, we constantly work to demonstrate just how seriously we take the need for a saving culture at all levels of the economy by developing several savings options designed to suit every customer's need and financial capacity
We have invested heavily in not only making the banking experience as efficient and pleasant as possible for our clients during this trying period, but also incentivised saving through competitive interest rates on certain accounts.
Saving is critical to financial security and must be embraced by all. Stanbic will continue to play a leading role in advocating for a saving culture in Zambia and help people achieve their financial goals.Leina Gabaraane is Chief Executive at Stanbic Bank Zambia.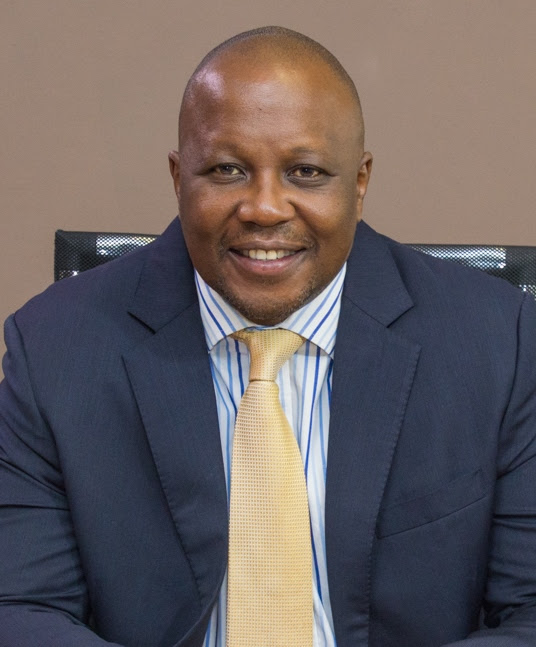 Leina Gabaraane, Chief Executive at Stanbic Bank Zambia.