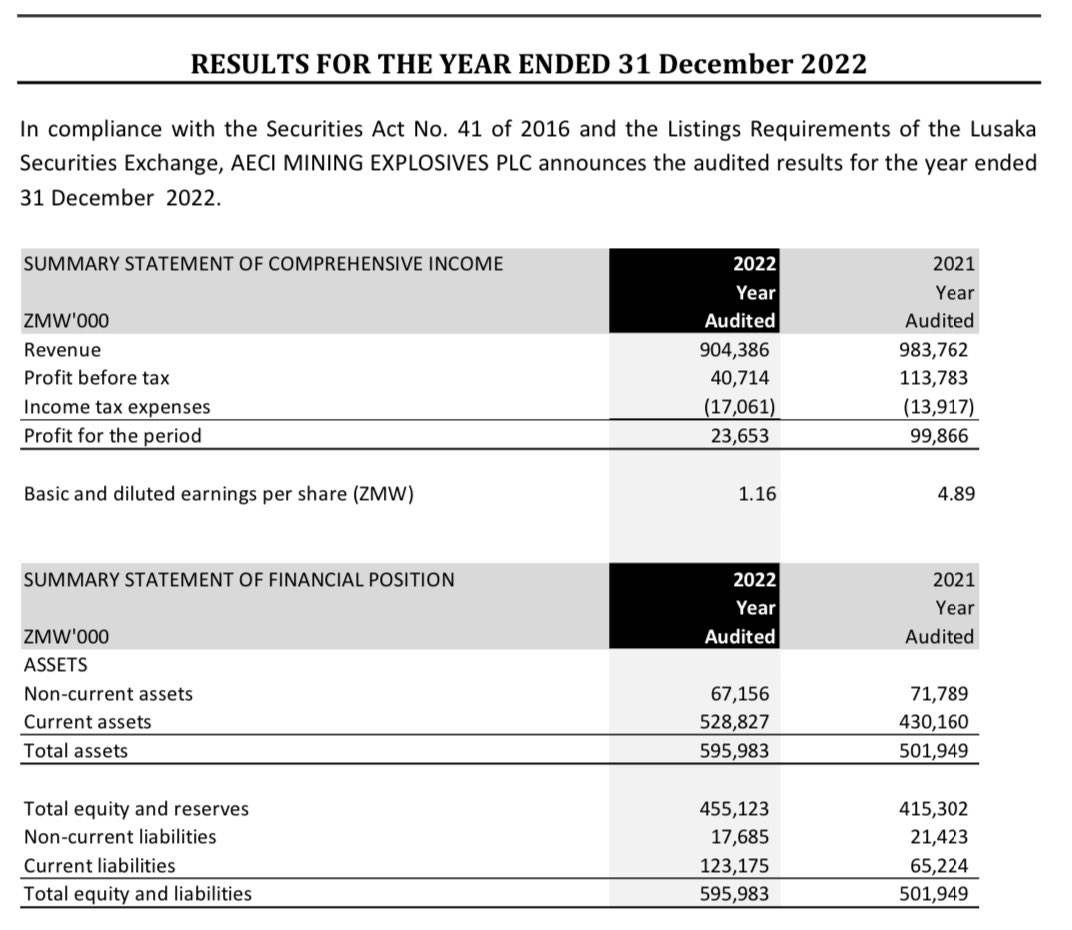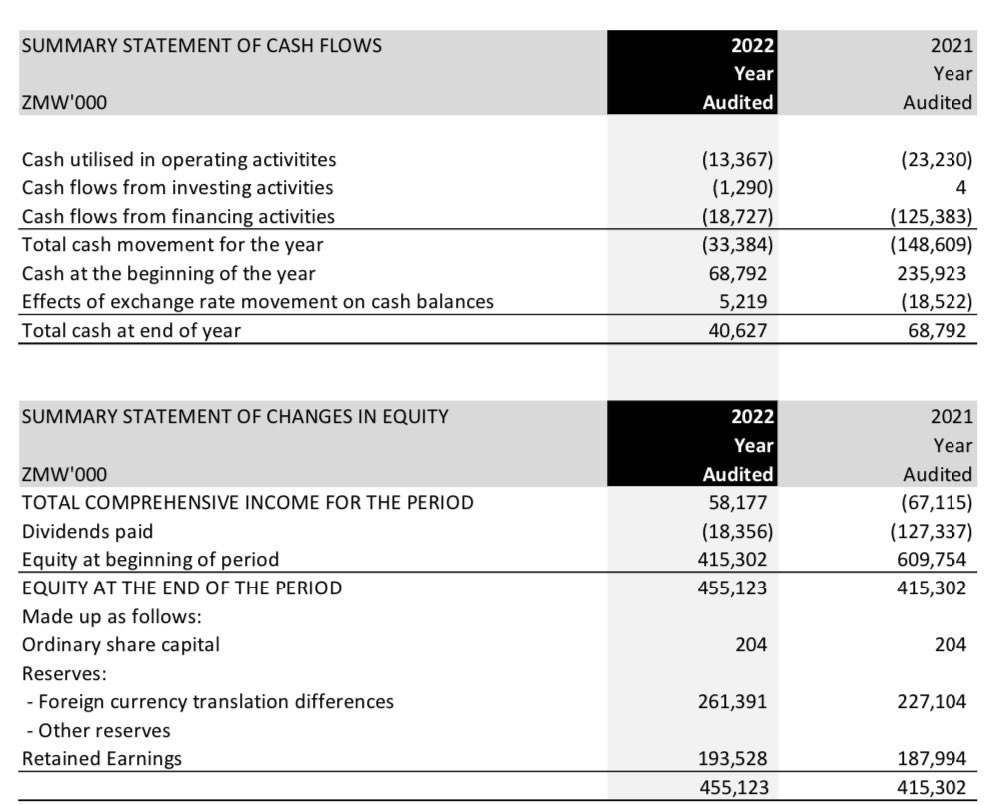 REVIEW OF RESULTS 
Revenue reported for the year ending 31 December 2022 decreased by 8% to ZMW 904.4 million (2021: ZMW 983.8 million). Revenue figures were impacted by a drop in export sales. Material margins decreased as a result of decreased revenue. Material margin percentages were adversely affected by increased raw material prices.
The company achieved a net profit after taxation of ZMW 23.7 million (2021: ZMW 99.9 million), a decrease of 76% from 2021.
The reported numbers for revenue and net profit after tax were significantly impacted by the appreciation in the value of the Kwacha compared to 2021.
Fixed costs were managed to compensate to a certain extent for the loss of margin.
EARNINGS PER SHARE
Earnings per share are calculated using the profit for the year of ZMW 23.7 million (2021: ZMW 99.9 million) and the number of issued shares of 20,407 million (2021: 20,407 million). Earnings per share for the year were ZMW 1.16 compared to ZMW 4.89 in 2021.
DIVIDENDS
The Board of Directors have not recommended the payment of a dividend in respect of the financial year ended 31 December 2022.
This decision not to declare a dividend was taken after careful consideration of the current level of activity within the business, current cash on hand and future requirements for business working capital, which includes short term expected cash costs as well as medium-term capital requirements.
OUTLOOK
Conditions in the local and global economy remain very challenging. Reduced productivity in the mining industry, especially in the export markets, and continuous fluctuations of the ZMW/USD exchange rate will have a significant influence on year-end results.