Mastercard Business Development Director for Zambia and Malawi Vincent Malekani says the technology business was working on an ambitious program of bringing one billion individuals globally who are financially excluded into the digital economy by 2025.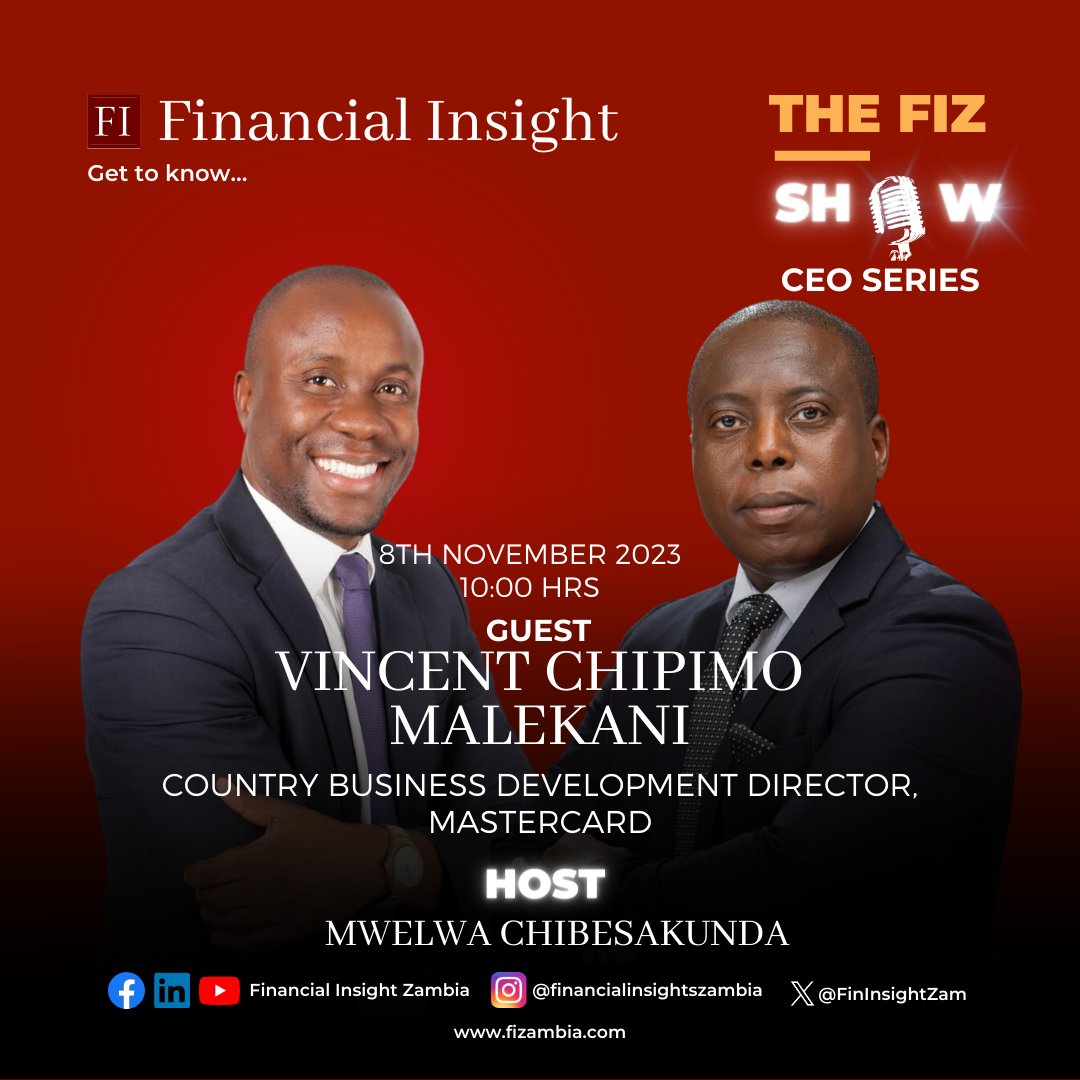 Mr Malekani said of that number, 50 million would be the small and medium enterprises (SMEs) and 50 per cent of the figure would be women entrepreneurs.
He said working with mobile telecommunication companies in Zambia that included Zamtel, MTN and Airtel, Mastercard was hopeful of a huge captive market in the country.
Speaking an interview with the media on the sidelines of the 2023 Africa Financial Technology "Fintech" Summit held in Lusaka, Mr Malekani said millions of Zambians that are financially excluded from the digital are expected be captured.
"Mastercard is very passionate about financial inclusion, to that effect, we are committed to bring one billion individuals globally who are financially excluded into a digital world," he said.
Mr Malekani said SMEs in Zambia would be incorporated through the local fintech that Mastercard was working with among them Lupiya, Union54, Probase, Yafika and Digital PayGo.
He said Mastercard has a huge focus on fintech and has signed close to 10 fintech in Zambia.
Mr Malekani said the global technology business has also developed two programs, the Mastercard Start Path and Mastercard Engage to carter for the needed of fintech.
He said the Mastercard Start Path program was aimed empowering startup businesses to become a global success.
Mr Malekani said the Mastercard Engage program was a platform where various technology partners are engaged to connect fintech to several businesses at different levels.
He said Mastercard has also partnered with about 80 per cent of the banks in Zambia through the use of the ATM and point of sale facilities.
He said some of the banks that were issuing Mastercard cards in Zambia included Zambia Industrial Commercial Bank (ZICB), United Bank of Africa (UBA) with (National Savings and Credit Bank (NATSAVE) soon coming board soon.