LUSAKA, Zambia – 12 August 2023 – First National Bank (FNB) Zambia introduces a Chimbuya football tournament ahead of the approaching 2023 Ukusefya Pa Ng'wena traditional ceremony which will be held in Kasama, Northern Province from 17th to 19th August 2023.
Speaking during the FNB Zambia Street Carnival held at Queens-mead stadium in Lusaka, FNB Zambia Head-strategic marketing communication Kasali Mwaba Kaingu said, "the Bank is really excited to be gathered and build up on the Chimbuya football tournament ahead of the upcoming Ukusefya Pa Ng'wena traditional ceremony which will take place in Kasama, Northen province. As a way of promoting unity, the tournament is the combination of different parts of Zambia including; Easterners, Westerners, Southerners and Northerners".
"FNB Zambia is a platinum sponsor of the 2023 Ukusefya Pa Ng'wena traditional ceremony and the Bank has invested ZMW500,000.00 into the traditional ceremony. In additions, there other committed contributions that the bank has made, as a way of building up. As FNB Zambia, we see ourselves as a key part of the solution to improving the economy of Zambia, not only through the provision of banking and lifestyle solutions, but through the preservation and promoting cultural heritage". Ms. Kaingu added.
"FNB Zambia believes that, commemorating traditional ceremonies is a way of forming a structure and foundation of families. Therefore, FNB Zambia will be seen in most part of Zambia as it continues to take banking in rural areas as a way of reaching out to every customer". She concluded.
Meanwhile, speaking on this event, the Chairperson of Ukusefya PaNg'wena tradition ceremony organizing committee, Dr. Bwalya Chiteba said that the Chimbuya football tournament is a way of bringing everyone together and promoting unity under the theme- 'one Zambia one Nation'.
"The gathering of today, helps in selecting the best terms that will go to the final and play on the actual ceremony in Kasama, Northen Province. Suffice to mention that, the preparation for the upcoming ceremony has been great and adequate. Alot of works has been on gorging to ensure sufficient preparations and today's Chimbuya football tournament event, marks the end of preparations, until the actual day of Ukusefya Pa Ngw'wena ceremony". Dr. Chiteba explained.
Dr. Chiteba, also stated that, the 2023 Ukusefya Pa Ng'wena traditional ceremony is cardinal, in the sense that, the Bemba's are celebrating 10years of the current Chitimukulu Kanyanta Manga on the throne. It is on this reason that, the ceremony will be celebrated for not less than three days and a good number of guests have been invited.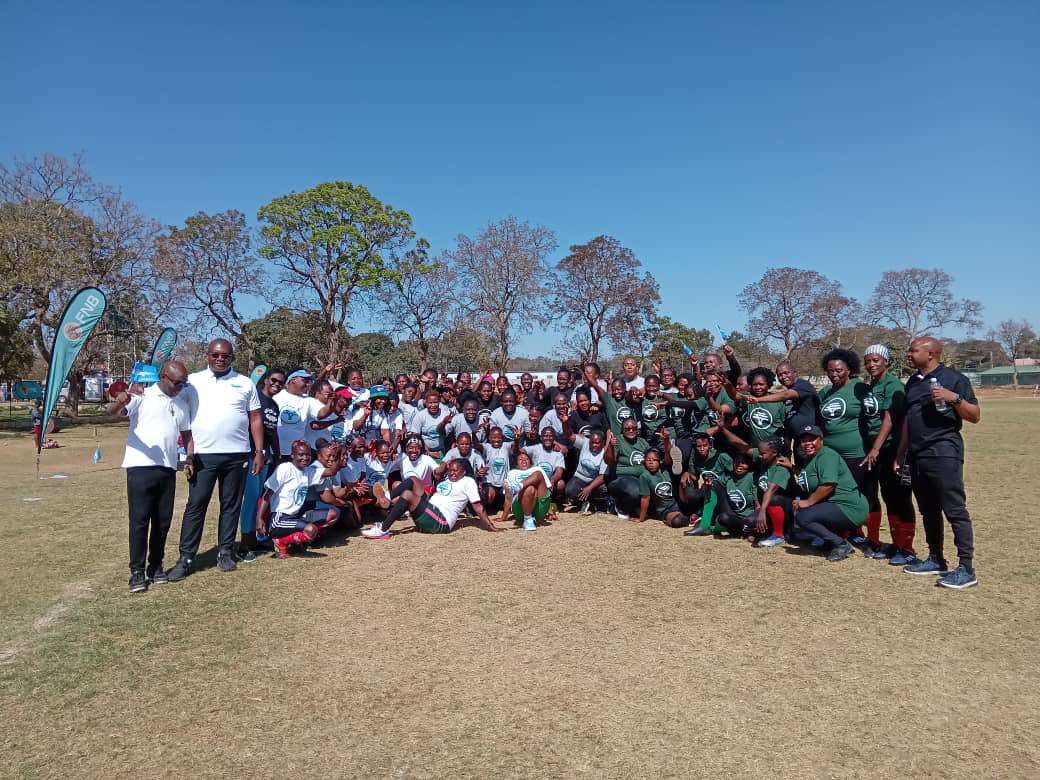 Dr. Chiteba and the whole entire Ukusefya Pa Ng'wena organizing committee, appreciated FNB Zambia for being a platinum sponsor of the ceremony and sacrificed ZMW500,000.00 with other committed resources to build up on the ceremony and ensure that it is well celebrated. "FNB Zambia, has a very strong brand and plays important role in embracing culture and ensuring that real help is reaching the communities". He Concluded.