In a business environment where financial information is readily available and easily accessible,
raising capital tends to be much easier than an environment where there is non. It is actually a win-win situation for both the lending institutions or investors as it minimizes the problems that come with asymmetric information.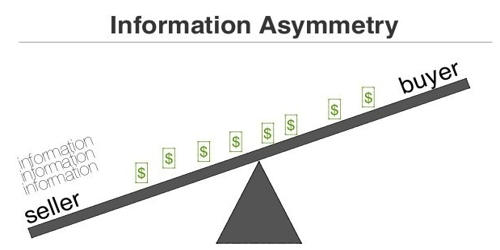 Information asymmetry is a situation where one party, in a business transaction, has more
information than the other. When this is the case, moral hazard and adverse selection tend to
arise. Moral hazard is a situation where, in a business transaction, one party act in a manner that
is different from what was first presented before the transaction occurred; usually the actions
tend to be riskier as a result, the potential of an investment, to go under, is huge.
Adverse selection occurs when it is difficult to distinguish the firms that are performing well from those
that are not. It results in wrong assessments being made by those who deserve the right investment. Therefore access to financial information has become more important as the Zambian market evolves.
To increase access to finance, there is a need for deliberate policies that will encourage firms to
publish their financial information so that it can easily be accessible. There is also a need to encourage even those small businesses that are just starting up because they are the ones, in most cases, whose information is not readily available.
But how should this be done? There is need for more investment in information technology infrastructure. A January 2020 report on DATAREPORTAL showed that there were 4.43 million internet users in Zambia. This is a very small percentage of the nation's population considering that the population is over 15 million people. This even shows that access to information by most people
still remains a challenge, especially in rural areas. Therefore, there's a need to take more ICT infrastructure in rural areas because much of the infrastructure is just along the line of rail. This situation, should it continue will always be the reason why those that are distant from the line of rail remain uninformed.
Increased access to information will encourage financial information publications, which will
help bridge the information asymmetry gap. When information is easily accessible, access to
capital is also likely to improve. As access to capital increases, productivity will also improve
thereby making Zambia a bit more self-dependant. This is highly optimistic no doubt. But it is clear that the nation has been hit very much more by external shocks such as covid-19 because it is more of an import-dependent economy. Therefore, there is a need to build capacity for increased productivity domestically so as to create sustainable employment and promote economic stability. An example of the type of investment that has the potential to be a game-changer is the Economics Association of Zambia (EAZ) national initiative which is aimed at promoting the empowerment of youths and women. According to Chris Phiri who published an article on the launch of the initiative on Zambia Reports, the initiative dubbed Economics Association of Zambia National Economic Empowerment Initiative would use crowdfunding to pool a wealth of ideas, skills and financial resources for various businesses across the country, with a key focus on the agriculture sector. The initiative was launched with a massive information campaign that was important as it would enable many of the targeted people to have access to information on how the fund could be applied for.
(Visited 31 times, 1 visits today)