When our broker from Stockbrokers Zambia Limited called us to advise that the improved offer on our bid for the final shares that would complete our portfolio was concluded, she extended an offer to us to visit their new offices and witness how brokers earned their keep. We were absolutely excited by the invitation for not only was our improved offer accepted by a buyer but we got to actually visit our broker and learn a thing or two about how brokers perform their duties on behalf of clients. We made sure that we arrived just in time for the 11 am to 14 pm trading session (lunch break).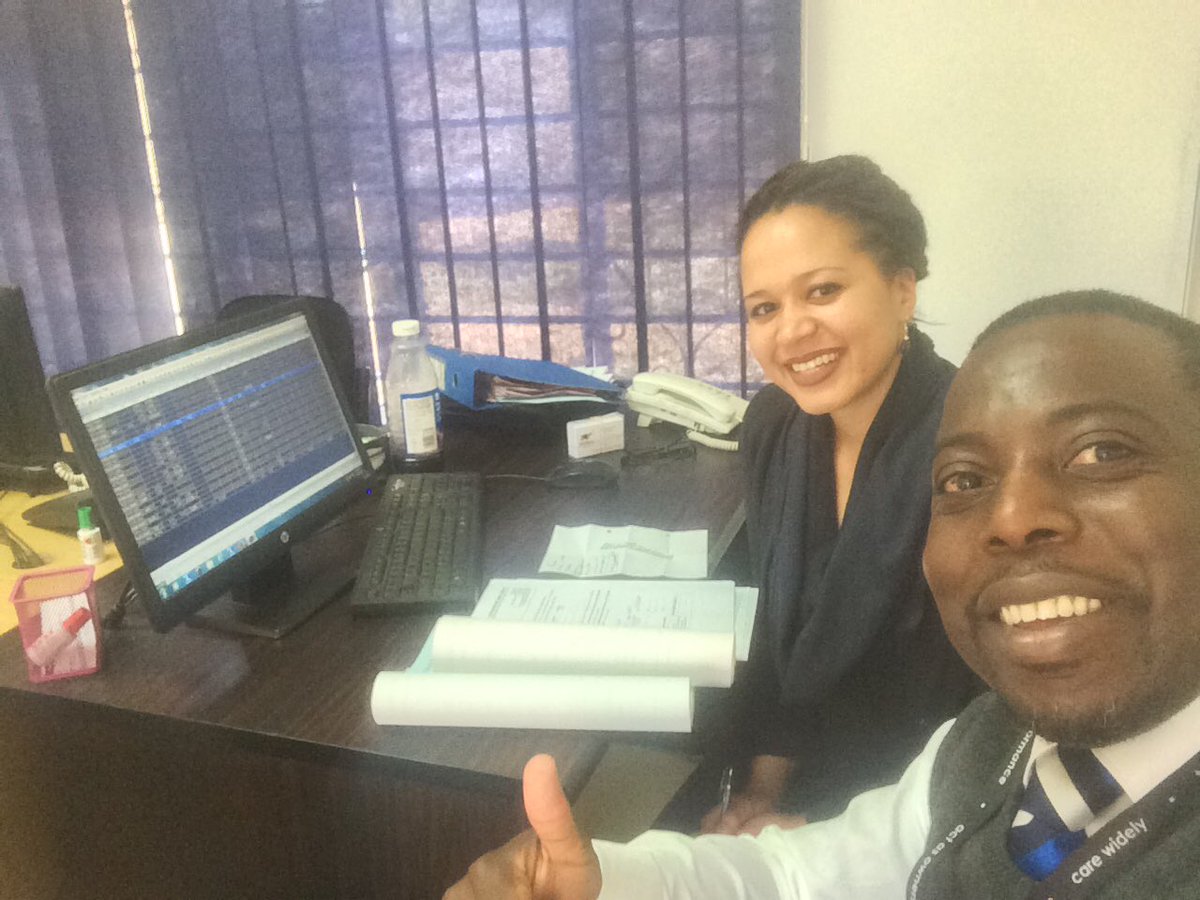 Far from the setup portrayed in the movie "Wolf of Wall Street", the modern brokerage house (Stockbrokers) recently moved to their new offices in Longacres.  Their offices were not hard to find and being out of the central business district was actually a bonus because we avoided getting stuff in Lusaka traffic. The warm and friendly staff quickly ushered me in and we got down to the business of trading. We consider ourselves astute investors because THFZPC is now currently in its second cycle of analyzing Zambian premier companies listed on the LuSE. We have corporate memory. Therefore, our conversation was financially intimate as we decoded the nuances of what makes trading on the LuSE so exciting.
Although the local stock exchange only has 22 listed companies, there is more to it than meets the eye. We were advised on the process that is followed when trade requests were submitted by clients. We were hoping to catch our trade live in action however, we were officially shareholders of the last company in our portfolio 48 hours prior (trade concluded last week Friday). We were advised that the chronological order of events from the moment we placed the order was T plus 1 (T + 1) which was the period when clearing was done.What this means is that the broker could make changes in case we made the order by accident or had more capital to throw into the market to purchase more shares. Hereafter, T plus 3 (T + 3) meant that our deal was concluded (or as our broker put it, point of no return).
When it came to the subject of the buying and selling behavior on investors, rationality is seldom common. For example, although there are indications that Zambeef will consider declaring a dividend (see 2016 annual report) and their stock is worth holding post the CDC USD 65M invested last year, sellers of this stock may be influenced if a better offer came their way (note if they don't just remember the market is unpredictable). One would expect that the opportunity cost of waiting for the likely dividend would outweigh a few extra Ngwees added to the offer. Another example was how investors behaved when Airtel first listed. Rational economics therefore is dead especially when the allure of the IPO road show is too hot to handle. We were in mutual agreement with our broker that it was important to have information (such as the information available on our website) that can give you insights into the companies you seek to invest in.
Seeing the trades live in action was rather fascinating as we got to see technology in action. There are echoes of evolution in this space and hence our excitement about our Dark Strategy (Coming May 2018, the next big reveal). The ATS (Automated Trading System) is a profound system that is highly modularized albeit simple to understand. We can only imagine what the next iteration of it will have.However, there are limitations to the system such as lack of a flavor of interfaces. However, this does not take away the fact that one can track their trades through their broker.
Our discussion got even deeper, as we uncovered that the last IPO was Madison Financial Services which listed in 2014. We enquired whether our broker could use her crystal ball and project when the next possible IPO would be and what industry it would be in. She lamented at the debacle of the macro environment that we have ubiquitously discussed over the last two financial years that eroded value and saw kwacha vanish and leave nothing for an IPO. She further confirmed that many companies do seek the listing however the process can be involving. But not matter, with brokers such as Stockbrokers Zambia, they are able to offer a helping hand.
(Visited 51 times, 1 visits today)