As we start the year, in the first week of January 2022 trading on the Lusaka Stock Exchange, we see old trends as yet again the bond market has been quite mundane as there were no trades recorded throughout the week. Leaving the equities market to completely dominate the bond market recording a 100%.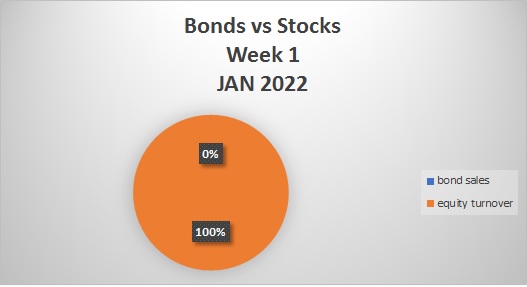 Powered by Financial analytics Zambia.  
In comparison to week one of January 2021 which was the complete opposite.
Equity Market   
 In the week ended 07th January 2022, a total of 569,878 shares were transacted in 146 trades, yielding a market turnover of K3,097,751. Trading activity was recorded in COPPERBELT ENERGY CORPORATION, LAFARGE, PUMA, STANDARD CHARTERED ZAMBIA, ZAMBEEF, ZANACO, ZAMBIA SUGAR, ZAMBIA FORESTRY CORPORATION, FIRST QUANTUM MINING and CEC AFRICA on the quoted tier. The LuSE All Share Index (LASI) closed at 6,219.27 points. The market closed on a capitalization of K67,879,227,814 including Shoprite Holdings and K33,096,542,374 excluding Shoprite Holdings.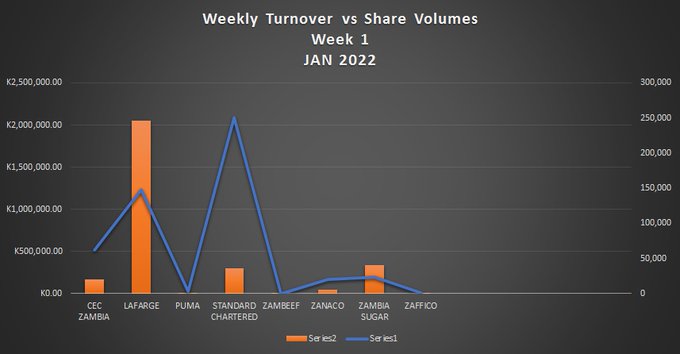 Powered by Financial analytics Zambia.
Bond Market   
 There were no bonds traded this week.