In the final week of December 2021, yet another week of no trades on the bond market. Thus far throughout the month three consecutive weeks have not recorded trades on the bond market. The equities market completely dominated the bond market recording a 100%.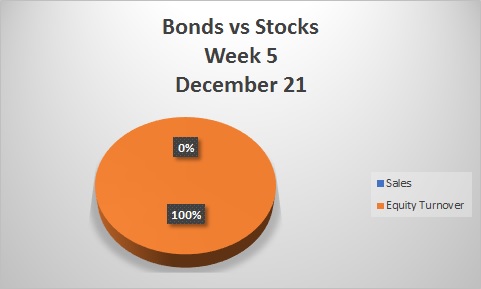 Powered by Financial analytics Zambia.
Equity Market   
In the week ended 31st December 2021, a total of 271,507 shares were transacted in 180 trades, yielding a market turnover of K614,947. Trading activity was recorded in AFRICA EXPLOSIVES CORPORATION LIMITED, AIRTEL, COPPERBELT ENERGY CORPORATION, INVESTRUST, LAFARGE, PUMA, STANDARD CHARTERED ZAMBIA, ZAMBIA METAL FABRICATORS, ZANACO and ZAMBIA SUGAR. The LuSE All Share Index (LASI) closed at 6,059.68 points. The market closed on a capitalization of K67,182,821,998 including Shoprite Holdings and K32,400,136,558 excluding Shoprite Holdings.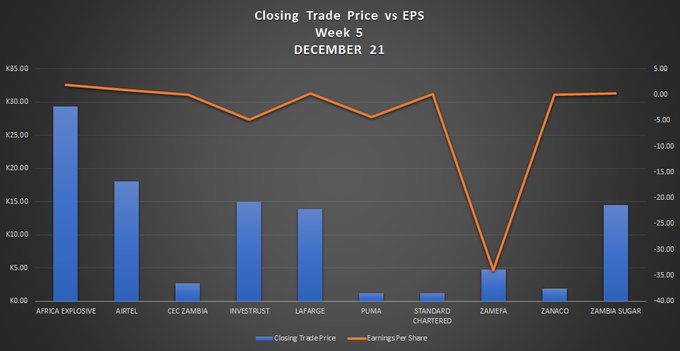 Although, Standard Chartered Bank Zambia had a low closing trade price it recorded one of the highest Earnings Per Share of the week. 
Bond Market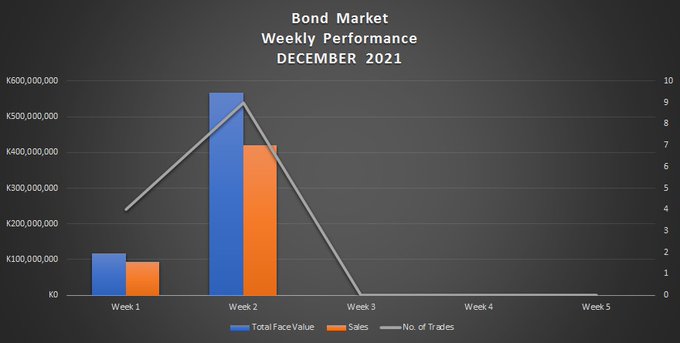 There were no bonds traded this week. 
Powered by Financial analytics Zambia.
(Visited 6 times, 1 visits today)