It is with great pleasure I welcome you  all on behalf of WWF Zambia and MTN Zambia foundation to the official launch of the WWF Zambia and MTN Zambia foundation green economy  innovation challenge exactly   eight months after we agreed to develop and implement this initiative together. (Inno challenge).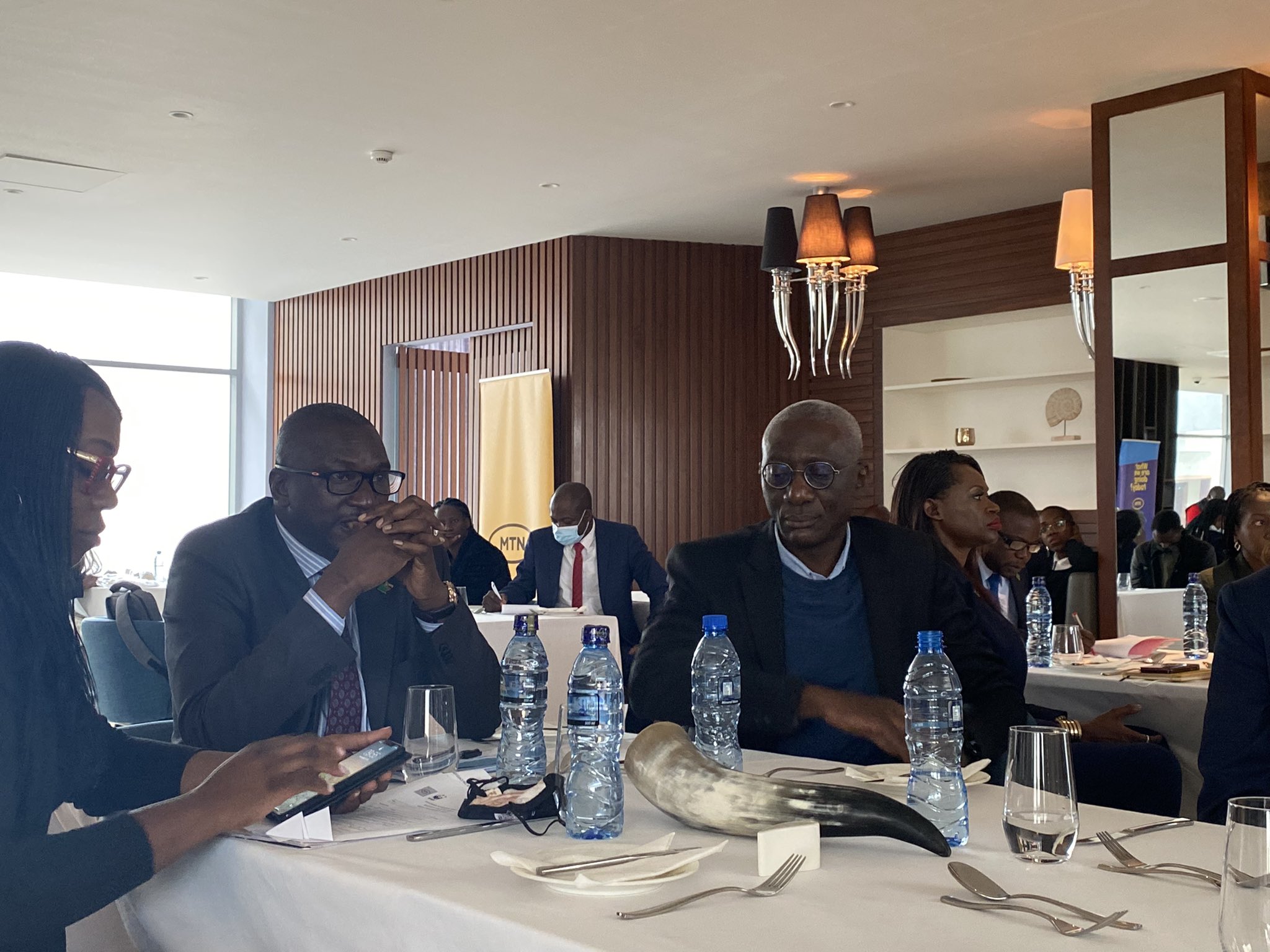 Ladies and gentlemen,
You will recall that the dry spell  experienced in 2014  left at least 430,000 people experiencing food insecurity,  in 2018 communities and business experience high energy costs enduring  long hours of lost productivity to  due long hours of climate change.
With few systems in place for climate  mitigation and adaptation, climate  change uncontrolled is a risk to our shared future.
Every aspect of the Zambian economy has experienced serious socio and economic impacts of climate change.  We are facing a multiple environmental crisis that needs bold leadership and  partnership actions.
We believe the Inno challenge provides a unqiue  platform to  harness the  ingenuity and energy of Zambians large  entrepreneurial youth population  to find solutions to environmental crises.
WWF's  mission is to stop the degradation of the planet's natural environment. Because our livelihoods and economy depend on it., we seek  to build a future in which humans live in harmony with nature, by promoting the  sustainable use of renewable natural resources, and promoting the reduction of pollution and wasteful consumption.
We promote in innovation as we believe we need to add some new solutions to stop the environmental crisis.
WWF believes  we need to bring the public on board as  strategic partners to   achieve our mission.  So we are delighted that we are launching the Inno challenge alongside our new partner the MTN foundation  and yourselves
You may ask, why the inno challenge? 
We believe that working together, we   can convert our sustainability and climate change challenges into opportunities to  build our country's green economy and  regulate the  rapid loss of our natural capital.
We believe the inno challenge will   while create opportunities  for our young entrepreneurs to lead the implementation of the much needed solutions to deliver sustainable energy, sustainable food, sustainable water and sustainable infrastructure.   As partners, we believe there are a number of  unsung heroes  in our communities  providing solutions but that lack  the  support  to scale the availability of these solutions.   Or they lack the visibility to meet their sponsors. This inno challenge working with all of you wants to change that.
You may wonder what is this innovation challenge looking for  ?
In 2015, Zambia witnessed the birth and implementation of a great idea from a young man named Arnold. Born and raised in petauke, eastern province of Zambia, Arnold Nyendwa is a 24-year-old Zambian entrepreneur, inventor, and founder of ventures jumpstart, and the first to pioneer a stainless steel tech company in zambia and the first stainless steel stove in africa.
As you all can remember, in 2015, Zambia experienced heavy energy deficit which led to more than 8 hrs. Of load shedding every day, negatively impacting not only households, but also businesses.
Arnold nyendwa invented a revolutionary stainless steel stove that was inspired by people living in marginalised communities in Zambia. He was concerned about respiratory diseases such as asthma developed by using charcoal, wood, and other wooden cooking devices.
This innovation challenge believes we have many arnolds all over the country that need a platform for visibility and support. We hope to get applicants from  all over the country.
Ladies and gentlemen,
Aside from climate change, this country faces a youth unemployment crisis we must resolve through youth led businesses. In 2019 youth unemployment  rose from 11.4 % in 2018 to 18% in 2019.
Small medium enterprises in zambia account for about 97 percent of the total businesses in the country and are often seen as the drivers of economic growth., x  however, many of them  face a number of challenges that limit their growth and access to larger markets.  This group with our joint support can deliver our green success. We hope the inno challenge and partnership between wwf, mtn and yourself can contribute to this goal.
Ladies and gentlemen,  
It is with this  view that background that wwf zambia and mtn zambia foundation have partnered to support grz deliver on its challenge to deliver green growth and green jobs through the green economy innovation challenge.
Ladies and gentlemen,
The WWFZCO/mtnfz Inno challenge is a project intended to focus on SMEs and youth led projects by incubating them so that they can be  visible and can be on a path to  becoming commercially viable. By so doing, we will be responding to the challenges of youth led SMEs face as well as climate change.
We are seeking low carbon and low cost efficient solutions that most Zambians can afford
Ladies and gentlemen,
The Inno challenge further aims to; to stimulate awareness and  and attitude change needed to arrest the environmental crisis we face…
The challenge will be open to individuals with an early-stage/idea-stage solution to the challenges presented. Individuals will be invited to participate in the challenge via an exciting and rigorous digital marketing campaign.
We encourage you all to take a leap of faith and pitch that idea. It might be the next big solution we need as a country to build our nation.
.