Chamber of Mines calls on Government to offset VAT refunds owed to mines through tax exemptions to help support the sector through the pandemic era.
Economic diversification should not prevent Zambia from exploiting its mineral wealth, says Stanbic Bank Zambia.
The country's largest bank has warned that while pushing for economic diversification is important, there is need to ensure the country's mineral wealth and the mining sector were not neglected.
Zambia boasts 10 percent of the world's copper reserves, is the second largest copper producer in Africa and the eight globally, remains one of the world's largest cobalt producers, and has the world's largest emerald mine.
The mining industry is an important pillar of the economy contributing about 12 percent and 75 percent of GDP and exports, respectively.
Government has in recent years prioritised economic diversification to move away from over-dependence on the extractive industry in line with Vision 2030 and the Seventh National Development Plan.
Speaking during the latest Stanbic Anakazi Online Conversations webinar, Stanbic Bank Zambia Client Coverage, Mining and Metals Manager Namakuka Sichone noted that mining's significance to the local economy need not be overshadowed by the country's diversification agenda.
She said: "In as much as we should strive to reduce our over-dependence on the extractive industry on account of its high volatility in the context of fluctuating mineral prices, there is need for Government and other stakeholders to increase their investment in the sector if the country is to enjoy maximum benefit from its vast mineral wealth and reach its development targets."
"As Zambia's biggest bank by assets, we have a responsibility to help drive the economy forward through strategic financial support in key growth sectors. While we understand and unequivocally support the country's diversification agenda, we realise that mining remains an essential pillar to the economy."
In the last decade, Stanbic Bank has invested over US$3billion in the extractive industry with the aim of stimulating growth in all areas i.e. mining investment, supply chain and community development.
And Zambia Chamber of Mines President Goodwell Mateyo said that for Zambia to realise its development goals, there was urgent need to translate the country's mineral resources into wealth to compliment investment in other growth sectors.
Mr Mateyo noted that the world was on the verge of a fourth industrial revolution that would spark fresh interest in Zambia's mineral resources.
He however, warned that the country could miss out if investments in the extractive industry were delayed.
"Due to the industry's long-term nature, we need to start implementing measures to prop it up as soon as possible if we are to benefit from the fourth industrial revolution which is just on the horizon. Mining investments have a long maturity period; taking years, sometimes decades before an investor can see a return."
"We have the mineral reserves, what is needed is adequate investment to turn those reserves into tangible wealth. But to stimulate investment, we need to have a conducive economic environment – which has unfortunately been hit hard by the current pandemic."
Mr Mateyo said: "What government could do is increase its support for the sector via VAT refunds to see it through this difficult time. This support does not need to be in form of money paid out from the treasury as we understand the economy is strained right now. But if firms can offset the VAT refunds owed to them through tax, that would go a long way in helping them remain viable through these uncertain times."
"If we fail to invest in our economic mainstay now, the consequences could stretch beyond missing out on the next commodity boom but would potentially cripple the economy entirely. But if we take the extractive sector along on our diversification journey, our country's future is very bright – all we have to do is get over the current hurdles and ensure we start growing tomorrow's mining sector today."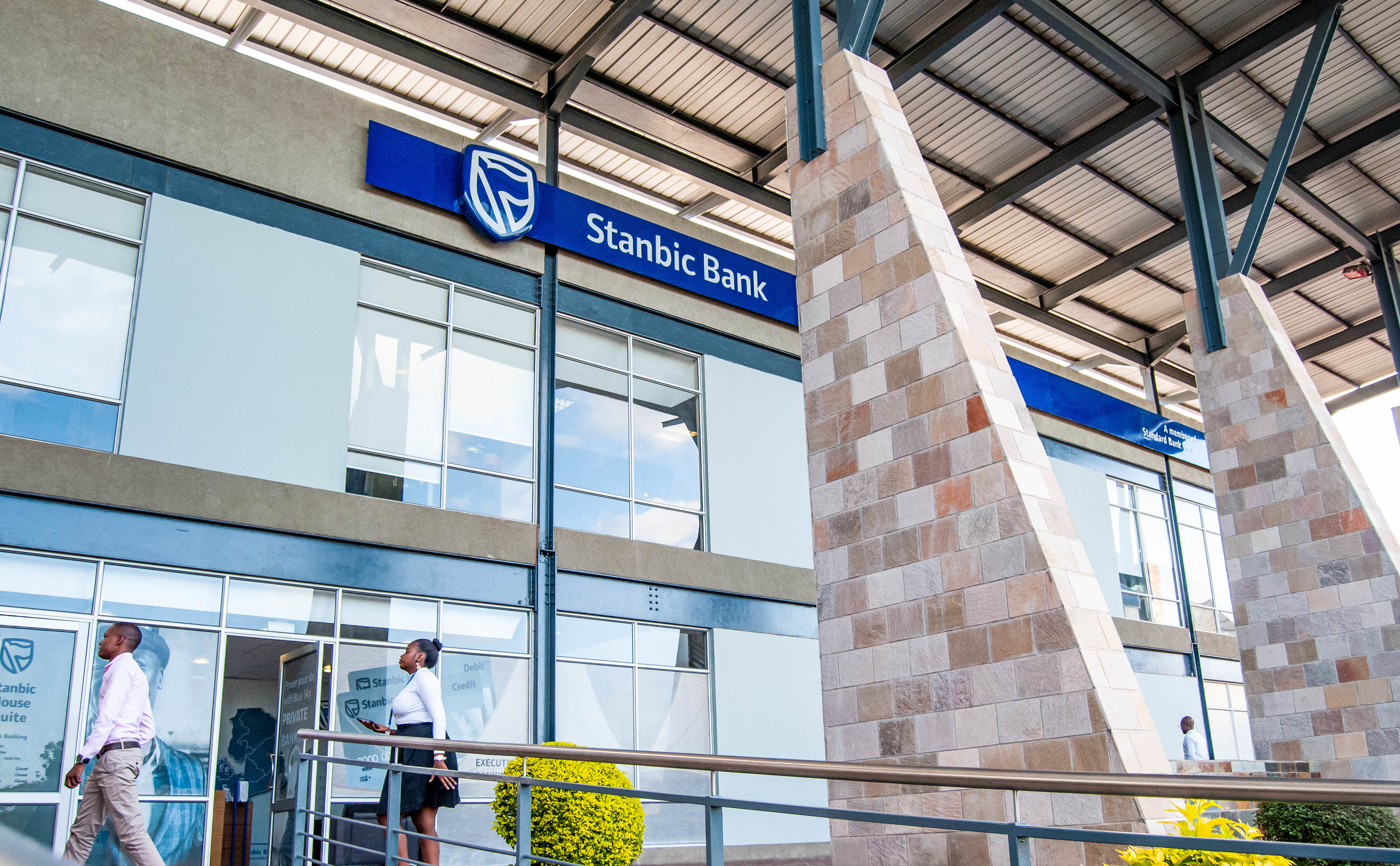 Stanbic Bank Zambia: supporting the mining sector.
About Stanbic Bank Zambia Limited
Stanbic Bank Zambia is part of the Standard Bank Group, Africa's largest bank by assets.
Standard Bank Group reported total assets R2.3 trillion (about USD163 billion) at 31 December 2019, while its market capitalisation was R277 billion (USD20 billion).
The group has direct, on-the-ground representation in 20 African countries and in 5 global financial centres. Standard Bank Group has more than 1 100 branches and 9 000 ATMs in Africa, making it one of the largest banking networks on the continent. It provides global connections backed by deep insights into the countries where it operates.
Stanbic Bank Zambia is the largest bank in Zambia by balance sheet and provides the full spectrum of financial services. Its Corporate and Investment Banking (CIB) division serves a wide range of requirements for banking, finance, trading, investment, risk management and advisory services. Corporate and Investment Banking delivers this comprehensive range of products and services relating to: investment banking; global markets; and global transactional products and services.
Standard Bank's corporate and investment banking expertise is focused on industry sectors that are most relevant to emerging markets. It has strong offerings in mining and metals; oil, gas and renewables; power and infrastructure; agribusiness; telecommunications and media; and financial institutions.
Stanbic Bank Zambia's Personal and Business Banking unit (PBB) offers banking and other financial services to individuals and small-to-medium enterprises. PBB serves the increasing need among Africa's small business and individual customers for banking products that can meet their shifting expectations and growing wealth.
For further information, go to 
http://www.stanbicbank.co.zm/
(Visited 21 times, 1 visits today)